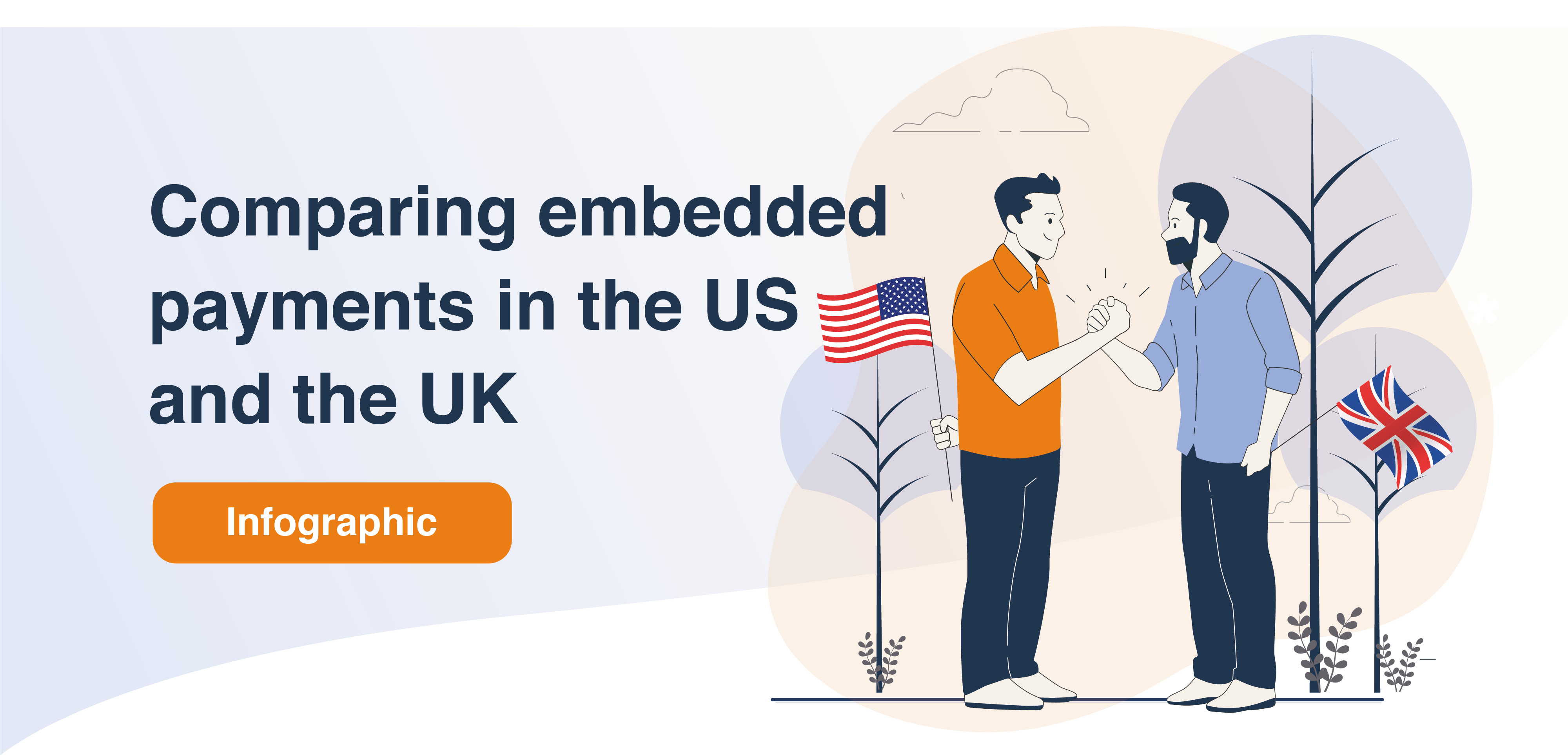 Embedded payments comparison between the US & the UK
The United States and the United Kingdom share a unique history and relationship. And although you might be thinking that the payments market is the same in the two countries, there are some notable differences.
If you are thinking of crossing the Atlantic to expand your reach, it's essential to understand the key differences between the two markets.
In our infographic, we share a visual comparison of the two payments markets in areas such as: onboarding, rewards cards, terminal leasing, face-to-face payments, and more.
Fill out the form to download the Handpoint infographic now.
Fill out the form to download the infographic
How do embedded payments differ between the US and the UK? Handpoint will show you!

United States
33% of B2B payments are handled by check.

Rewards cards are commonly used and come with a
higher interchange rate.

Merchant applications approved instantly without requiring any documents.

United Kingdom
Bank Transfers are used by 83% of businesses.

Rewards programs are fewer and much less generous due to regulations.

Long underwriting and activation processes (10 days even for SMBs).
See the full embedded payments comparison by downloading the infographic
About Handpoint
With a simple integration, you now can enable your merchants to activate your integrated payments solutions seamlessly…and you can PROFIT from it all.
At Handpoint, we're experts in international embedded payments. We have helped over helped 100 software companies from California to South Africa use payments to transform their SaaS growth.
By fully understanding the ins and outs of the payments market you're entering -whether it's the US or the UK - you can maximise results and ROI.
With Handpoint by your side, you'll finally be on your way to a successful payments strategy.